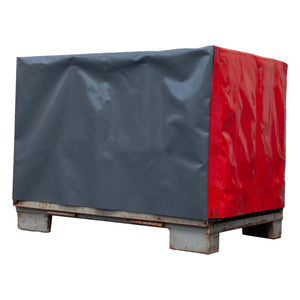 New products in our shop
It goes on and we get new products in our online shop.
If you do not have the opportunity to fix your tents, stages, scaffolding or advertising boards using ground anchors, you can do this using water tanks. In order to avoid algae in the water, to prevent vandalism and to improve the appearance, we can now offer you water tank covers at low cost. We have two standard sizes in stock, each in black and white, so that we can also supply covers for your IBCs at short notice. Of course, we can also offer you covers for boxes of all kinds, also printed and in special colors.
---