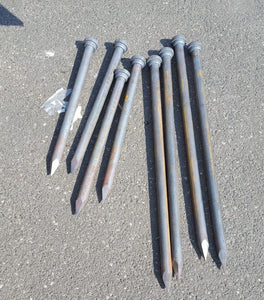 Welcome to our new online shop for pegs and accessories
We welcome you to our new online shop for tent anchors, pegs, ground anchors or whatever else you may call it. We have come up with some new functions and ideas for this shop so that you can order more clearly, quickly and conveniently.
There is a direct connection to Paypal Plus, so you can pay directly via Paypal without opening a customer account. In our FAQs we summarize the most important questions so that you can get advice from us "all around the ear". Of course, an online shop does not replace personal advice, which is why we are always available to you by phone and e-mail. If it is urgent, you can write to us at any time in our new chat, we will answer promptly during the day.
Please also note that existing customers will need a new customer account. But now have fun browsing in our new shop
---